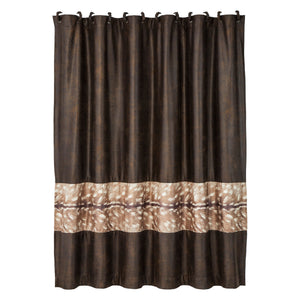 This faux leather shower curtain features a life-like banding of Axis deer fur. These beautiful markings will create a beautiful wilderness inspired feel. Includes a set of 12 matching fabric covered rings for easy hanging.
Measurement:
Materials & Info:
Dry clean recommended. 100% polyester. Imported.
Shipping Info:
In Stock Product Ships Between 4-6 Business Days.