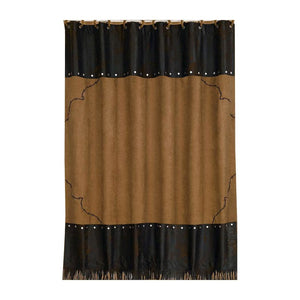 Tan faux suede shower curtain with faux leather border and faux leather fringe. Chocolate embroidered barbwire and silver studs for finishing, includes 12 fabric covered shower curtain rings for easy hanging.
Measurement:
Materials & Info:
100% polyester. Dry clean recommended. Imported.
Shipping Info:
In Stock Product Ships Between 4-6 Business Days.